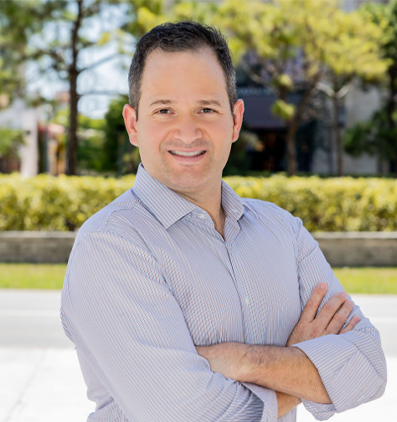 Miguel A. Brizuela is an attorney that is Board Certified in Construction Law by the Florida Bar. After earning a bachelor's degree from Bowdoin College in 2001, Mr. Brizuela attended the University of Michigan Law School, where he earned his Juris Doctor in 2005. While attending the University of Michigan Law School, he served as the Associate Editor for the Michigan Journal of International Law.
Since he started practicing construction law in 2006, he has been assisting clients to avoid and resolve construction controversies. His experience covers construction lien claims, performance bond claims, payment bond claims, construction defect claims, breach of contract claims, differing site conditions, and defective design and specifications. He represents property owners, constructors, sureties, and commercial general liability carriers in construction-related disputes. He also assists clients in drafting and negotiating construction contracts.
His experience also includes representing property owners in pre-litigation and litigation against the property owners' insurance company. Mr. Brizuela has experience representing both landlords and tenants in eviction proceedings. Mr. Brizuela's experience also includes litigating breach of contract actions, shareholder disputes, business tort claims, commercial and residential evictions, Fair Labor Standard Act disputes, and employment discrimination actions.
Mr. Brizuela's main goal is to find a remedy for the damage his clients suffer. He is bilingual in English and Spanish. He is Board Certified in construction law by the Florida Bar and a member of the Unsafe Structures Board of Miami-Dade County, Florida. Mr. Brizuela has been selected as a Super Lawyer, Rising Star.
Credentials
A.B. - Bowdoin College (2001)

J.D. - The University of Michigan Law School (2005)

Associate Editor, Michigan Journal of International Law