Construction Attorneys
in Miami, Florida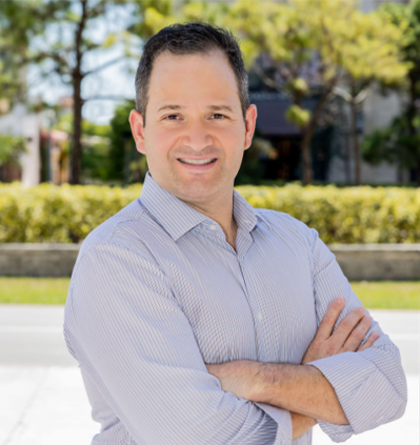 Miguel A. Brizuela, Esq.
Founder & Managing Attorney
After earning his J.D. in 2005 from the University of Michigan Law School, Miguel began practicing construction law. His goal is to find a remedy for the damage his clients encounter. He has experience in representing property owners, architects, sureties, and more.
Sonya Slossberg
Paralegal
A New Jersey native, Sonya resides in South Florida where she obtained her Bachelor of Science in Criminal Justice at Florida Atlantic University in 2016. She applies her amazing attention to detail and caring spirit to every case she handles.




Working to Shape Your Ideal Solution
We don't just give advice; we problem-solve. Our team has construction law experience in federal, state, and local issues and can help you shape strategies that illuminate a path toward realizing your goals.
Practice Areas
At Miguel A. Brizuela, P.A., we're flexible with our availability and prepared to meet with our clients as frequently as needed. Discover more about the solution-driven services we offer.
What Sets Us Apart?
Our team is ready to provide the representation you deserve. We're dedicated to providing our clients with top-notch support. Our team is here for you, every step of the way.
Professional Recognition
Our founding attorney, Miguel A. Brizuela, is board-certified in construction law. He has helped a variety of field professionals avoid and resolve disputes.
Approachable Service
We're dedicated to furthering our friendly reputation. Our team members consistently receive high praises for their amicable approach to service.
Years of Experience
Combined, our team has over 15 years of robust experience in handling complex construction and property law cases in the state of Florida.
Spanish-Speaking Abilities
Is Spanish your first language? Our receptionist is a fluent speaker, is ready to receive your call, and is happy to answer your questions.
Client Testimonials
To learn more about our clients' past experiences, read our reviews.
"They Are Outstanding"
"This is a firm that cares about clients and will get the job done to the highest standards. They are outstanding - the absolute best in South Florida."
"We Definitely Trust Him"
"We have relied on Mr. Brizuela's law firm on several occasions. His knowledge and expertise in the field of construction law is consistently beyond that of opposing attorneys. We definitely trust him."
"Respectful and Knowledgeable"
"They were professional, respectful, approachable, and knowledgeable. Mr. Brizuela dealt with the contractors, hired experts to highlight the bad work, and attained favorable settlements for us."
Skilled Representation
from Start to Finish
South Florida's population is rapidly growing and construction is booming. Florida construction contracts are complex and companies face some of the toughest building codes in the nation. With over 15 years of experience in construction litigation, we draft and negotiate contracts that prioritize your interests. We've handled cases of construction lien claims, performance bond claims, payment bond claims, construction defect claims, breach of contract claims, differing site conditions, and defective
design and specifications.
From project development, through planning stages and completion, our construction attorneys will be there to advocate for you. Renowned for our approachable service, we proudly represent property owners, contractors, architects, designers, engineers, and sureties in a variety of scenarios in the Miami, Florida area. If you're seeking legal guidance in Miami, Coral Gables, Fort Lauderdale, or West Palm Beach, Florida, reach out to our skilled team today for a free consultation. We're here to help you build sturdy solutions to your project disputes.